Welcome to Enneagram Empowerment, a spirit driven focus on your unique personality on the Enneagram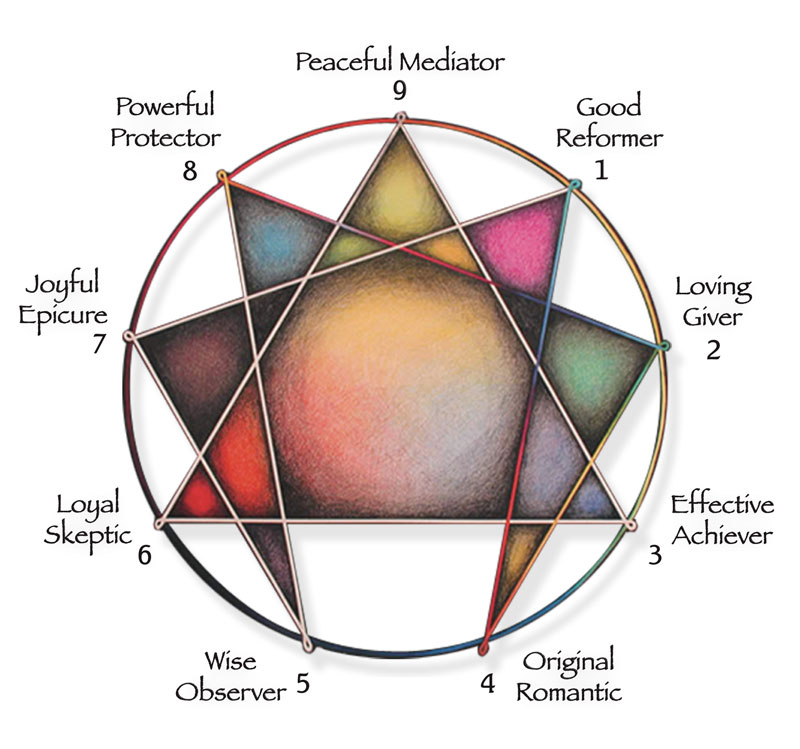 awareness Awareness AWARENESS
Spirit Driven Living is about living from the inside out
What you will gain from doing this inner work with me, Rosemary, as your Coach:
After completing a simple self-rated multiple choice but comprehensive Enneagram personality profile, you will receive a written reading on which of the personality types you fall within. We all share aspects of each of the 9 Enneagram personality types but you will see that you have your "home" in one type, that is the unique you falls within one of the 9 types. To maximize all of your strengths and gifts, and shed light on your challenges, in your reading, you will also learn which of the other types are "high in your chart" or are strong influences within you. Along with helpful workshop handouts you'll receive on your Enneagram type, you will have a zoom, phone or in person session with me which will answer any questions you may have.   This work affords you an opportunity to be more emotionally aware and in alignment with your true (authentic) self which assists you in your relationships and in your career. Spirit Driven Living assists people in developing their whole potential and knowing yourself is paramount in developing the whole you.
Specifically, you will learn your Personality type with its Strengths and Weaknesses and Wellness Map-what your patterns are in states of tension/stress and centering/security. You will learn your dominant Wing Style, how how your Wing influences your core personality. You will learn your Instinctual Center, or your preferred way of knowing; Gut (Body) Head (Mind) or  Heart (Spirit) and how to align yourself in all 3 centers in order to better make decisions and solve problems.  Learning these deeper aspects about yourself (think an emotional MRI) will help you to very specifically understand yourself when you are in stress- reacting and surviving, AND what it looks like for you when you are centered, or safe, secure, owning your power and thriving! It is with a close and honest look at yourself like this that you will find yourself shifting to living more often from the resourceful, thriving side of you, not the less resourceful, less tuned-in side of you.  With this work of course relationships can improve, and career choices can be more aligned to the real you.
Why The Enneagram? It is a world-wide, time-honored personal and professional growth tool approximately 2,500+ years old.
This holistic personality system for understanding yourself and your loved ones has insights that people the world over find profound! Beyond its gifts of wisdom, is a practical and motivating system that causes shifts in their life for the better.  We each share aspects of the 9 universal personality types, called The Enneagram, but it is when we find and explore the type we fall within, that powerful insights begin to resonate! It is so freeing to know this and see a specific and truly healthy trajectory for your life. The benefits of working with an experienced and Certified Coach are many, but the main one is that the Enneagram is most carefully and comprehensively explained with an expert guide, one who truly cares about you.  After 22 years of studying and teaching it, I have only become more enthusiastic about its impact. Since writing my amazon best-seller, Who You Are Meant To Be, The Enneagram Effect, it is not lost on me that I have a deep connection to it somehow, I am a dedicated Guide, Coach and Presenter .
Finally, I can personally say that it has helped my husband and my 40 year thriving marriage and it has helped in raising an emotionally healthy family and nurturing great relationships within our family.
Book/Contact Rosemary
Are you looking to attend an event or book Rosemary to speak? Want to work with Rosemary?